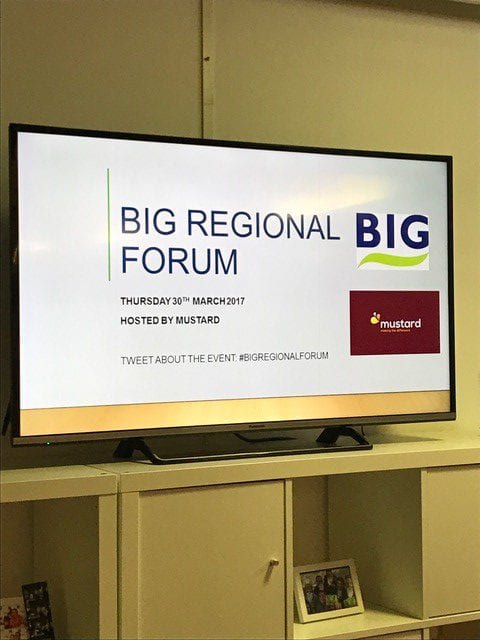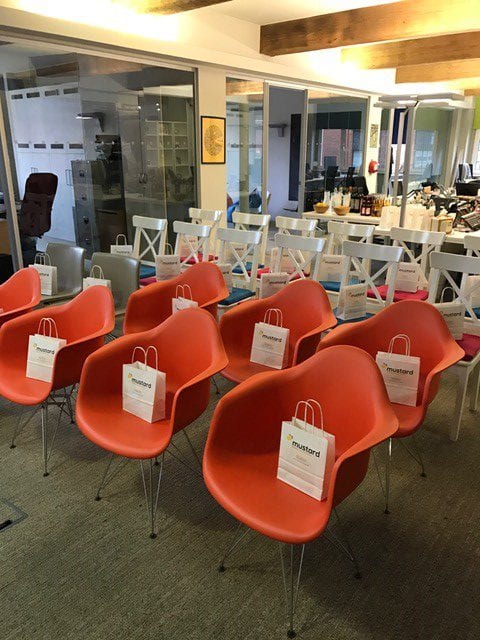 On March 30th, Mustard Research in Manchester hosted the first BIG regional forum for 2017.
The event was organised by Amy Middleton of BEAM Fieldwork and guest speakers were Bethan Turner of Mustard Research and Barrie Hawker of Park Lane Research. The event was well attended by Market Research industry agencies, clients and suppliers.
Bethan Turner – 'Do you believe in Magic'
Bethan who studied Mathematics and Statistics at University strongly believes that Statistics and Research should relate to each other. She feels that many people believe stats are 'magic' and 'just happen' which she referred to as the 'The Black Box' approach, whereby information goes into the magic black box and data automatically comes out. Researchers and Statisticians are both often guilty of accepting data outcomes without questioning. She challenged the audience to question and check data outcomes as it is common sense that the research and stats should agree with each other and as Bethan illustrated, if the data is not checked then there is potential for faulty data being exposed to clients and the general public.
Barrie Hawker – 'Plus ca change, plus c'est la meme chose'
This translates to 'The more things change the more they stay the same' and used Victoria Wood's famous sketch of market research on mayonnaise to illustrate his point.
Barrie has over 30 years of experience working in Market Research and during that time he has seen many new techniques for collecting data come and go. He discussed the methodology and merits of:-
Online research
Research communities
Deliberative workshops
Co-creativity sessions
Ethnography
Infographics
But at the end of the day Barrie believes the tried and tested traditional techniques are still as good today as they ever have been and suggested that using a variety of methods to collect data is the best way forward.
After the speakers there was a Q and A session and general discussion from the floor.
In relation to Bethan's talk there was a general discussion about having the confidence/courage to say no to clients rather than do work and get the wrong outcome.
As expected Barrie's talk provoked a variety of responses. One member agreed with Barrie but questioned the relevance of some traditional techniques for the younger generation, who are used to working in a less formal way and communicating in many different media. There was then a discussion about clients demanding more and it was up to researchers how they 'packaged 'the data.
The next regional forum will be held during the summer of 2017, at a venue and location to be confirmed. Further details will follow.