I'm John. In my six short months here at BEAM Fieldwork, I've been dubbed 'Mr International'.
My moniker makes me sound like I'm Bond-esque – cool as a cucumber, sipping martinis in glamorous worldwide locations and entirely focussed on my career mission. The reality is somewhat different – I'm sipping Deborah's brews, in the BEAM office in Cheadle Hulme. without the Aston Martin…but I am calm and collected as I navigate the world of international fieldwork.
The James Bond analogy is quite apt in some respects. My back career history has seen me in a variety of roles comparable with some of Mr Bond's well-known characteristics:
Rather than sip the martinis, I used to make them! I trained as a cocktail barman when I lived in Portugal and was fortunate enough to learn just enough Portuguese to get by, which came in very handy when I moved into property build and maintenance project management over there. I've also mastered complex machinery like Bond and Q, working with large format printers. I worked in stocks, shares and investments in an admin role in a financial institution, where I then perfected my sleuth skills in their anti-money laundering team.
I've driven lots of fast cars (some slow too and none with spy gadgets), in my return the UK role at Enterprise Rent a Car, but all the excitement didn't quite match the buzz I got from the project management role I'd had.
I found the perfect job (or so I thought), Project Manager in an established market research agency. The people, projects and clients were great, but the company culture didn't align with my expectations. When I spotted the vacancy for International Project Manager at BEAM, I applied immediately, and here I am.
BEAM: The safe house
I really enjoyed my time in market research, and I felt I had more to gain from working within the industry… just not from my previous agency. I felt underappreciated at my last agency. I ran between 8-12 projects simultaneously, but there was no real recognition.
I began hunting for market research roles, and luckily, I stumbled upon BEAM! There was a real focus on culture and wellbeing in my first interview. It was clear that the role and company for me was just as important to BEAM as the role and person to fill it for them. And after my first interview with Kay, I was sold on making a move, and the rest is history!
My most interesting international operation so far…
It's the smaller, more intricate projects that I really enjoy, so the ever-changing brief for a photographer and photography project for a leading camera brand really kept me on my toes! It wasn't a huge project, as I only needed 16 recruits, but the brand had less penetration in the UK market than the incidence rate stated.
I had to think innovatively to free find needle-in-a-British-haystack photographers, and so I reached out to people on eBay, LinkedIn and Instagram.
I spoke to auctioneers, drone pilots, film editors and everyone in between to try and secure recruits. Although this project commanded lots of blood, sweat and tears, a full recruit against a tricky spec was achieved.
My most difficult assignment…
Menopause. It was a sensitive subject, particularly tricky when you're a 30-year-old-chap with limited experience in the subject.
Add in the client and BEAM on GMT, and our challenging recruitment partner was based in Dallas (CDT). Then respondents in several different time zones across the US.
Then there was an infamous Tabacco project: Six types of tobacco users. Product sourcing, coordination, and fulfilment of an in-home unboxing depth. Scheduling and tech support of a follow-up interview.
60 respondents, 7 moderators, 120 depth interviews, 2 time zones. It seemed like mission impossible at first, but I'm pleased to say it was mission complete with an incredibly happy client at the close of the project.
International Bang & Burn issues…
Time zones. There are so many, and when you're coordinating across more than two on a project, it's vital to check and re-check the schedule's accuracy before communicating with clients and respondents. You could say I am the office international speaking clock.
Differences in language rarely ever cause issue. I did have a US client who thought Norwegians spoke English, so was adamant no translation of the project paperwork was required. Most of our clients and the recruiters speak impeccable English (or you can just about work out what they are saying). The biggest challenge is around turn of phrase and in some cases sense of humour. I once emailed to thank one of our US recruiters and said, "Thanks, that's brill." She responded, "My name is not Brill; it's Meredith."
Intelligence gathering at BEAM
I've not stopped learning since I started at BEAM International. I've expanded my market research knowledge by working on a broader range of projects, including quant and qual product tests. I've also had the opportunity to quote on new projects and assist with the marketing for BEAM International, which I've never had the chance to do in any of my roles before.
I'm refining and perfecting my time management skills. Working across a multitude of zones means I have to be really on top of my time management as offices close and open throughout my day and night.
Tips: for your eyes only
I would probably say to be on top of everything all the time… easy right!
Personally, I have a million files and email folders for everything. My folders have folders, and my folders, folders have folders.
I use my Calendar on Outlook to keep on top of updates for clients, what time they need them and what time zones they operate within. This way, I can remember them as they pop up and remind me before the event, so I can concentrate on what is needed.
I have notepads with to-do lists, and each morning I go over my emails and list everything I need to do. I then go over each project and see what I need to complete. Once I've made this list, I will review the previous day's list to ensure I am not missing anything.
Keeping on top of my workload is imperative, and keeping my head clear and focused enables me to work efficiently through my to-do lists without forgetting the significant bits.
Above all else, being nice and using all my British charm and wit have been key to securing and maintaining great relationships with my clients, particularly in the face of adversity.
Mission accomplished
BEAM is a really friendly welcoming environment to come into. There is a real sense of cohesion within the office, not just in the individual teams!
I am trusted to do my job, trusted to work autonomously, but always with a great support network around me when needed. Everyone is on the same page, which makes the office a wonderful place to be in.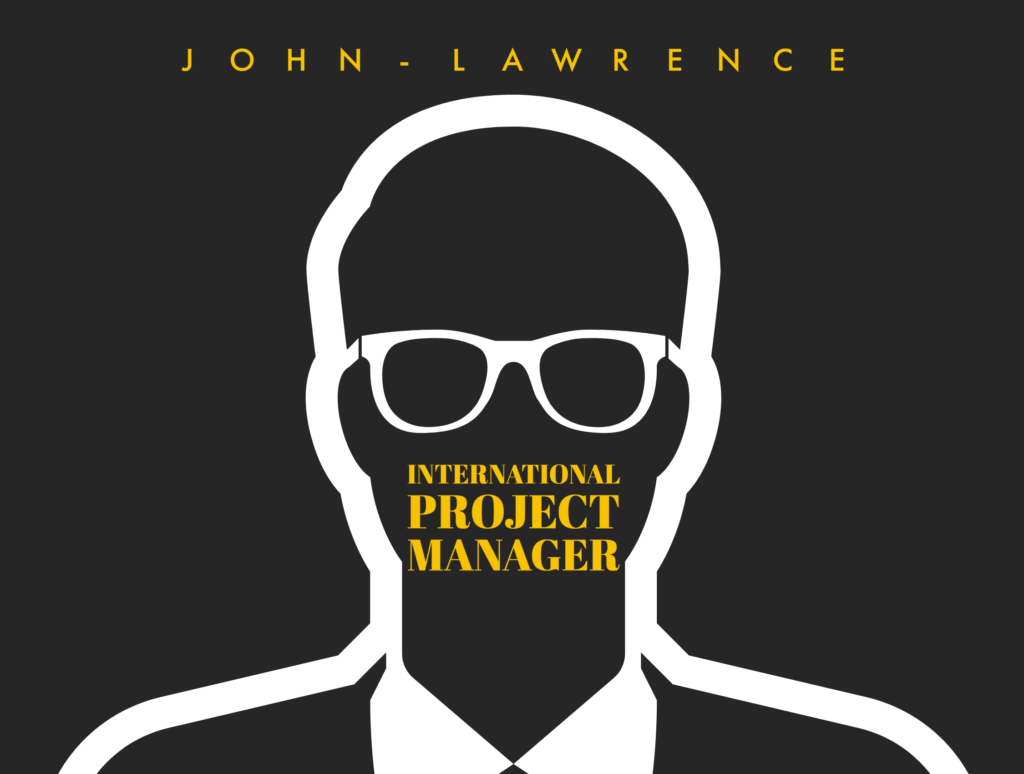 Need our Mr International on your project? Get in touch: hello@beamfw.co.uk